Major Update for the New Year! - Update v0.2.0
---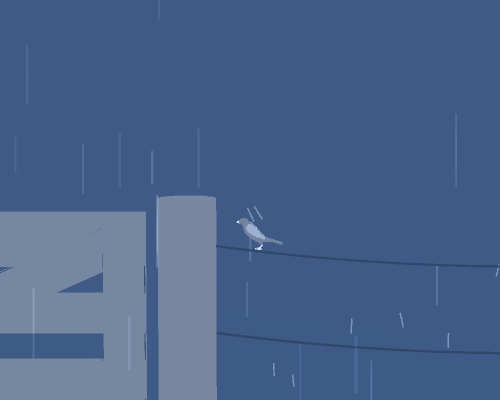 Hello! Hope you had a great Christmas and a Happy New Year!
This update has been a long time coming. Initially only supposed to take a few days it's been well over a month now. I guess that's the holidays for you.
First though I'd like to thank everyone who reviewed my game and Xavier Ekkel for making this amazing game jam. My overall result for the xkcd Game Jam was 2nd in art and audio and 7th overall! I'm so happy with that, it's the best result I've ever had in a game jam and I feel like I've come so far. Also, check out the other games, there are so many really great ones that were submitted. I think my favourite overall was "Frogger" XKCD style, it's just so satisfying to trigger a huge crash. I don't know what that says about me...
I tried to add everything that was suggested by the people who reviewed my game. I'd love to add a lot more but I need to catch up on other stuff. The Global Game Jam is happening in a few weeks and my other jobs have to be done by then. Maybe in a few months time I'll revisit this game and add a few of the other things that didn't make this patch (I'm looking at keyboard and touch controls alongside an Android build but I also really want to add some game play elements).
But without further ado, here's the change log for version 0.2.0:
Added new content (suggested by Naomi Norbez)! The play area is now twice as large with fences, power lines, stumps, a picnic table and a bridge over a lake.
Added hopping animation (suggested by furiousgames)!
Reworked landing system so it is smarter and more accurate.
Added simple in-game control hints. Can be shown again by going to options (Esc) and selecting "Restart Tutorial".
Fixed bug where bird wasn't detecting ground if moving up a slope (found by Sebastian Lague).
Fixed particle system world wrapping.
Bird has 2 meshes for wings, folded and unfolded so it looks better when hopping/idle (fixes "pointy-wing" bug).
Birdhouse can now spawn in a few different locations.
Improved camera so it doesn't bob when bird is hopping (suggested by furiousgames).
Fix bug where bird would keep flapping or gliding when an obstacle is blocking the way. Now it should just go into hop mode until the way is clear.
Fixed major bug where flying down while grounded would cause the bird to embed itself in the floor.
Added in game credits.
...And many other minor improvements and fixes.
Known bugs:
It's still a pain to get into that bloody birdhouse (along with other left-over landing finickiness).
The bird needs better obstacle detection, sometimes it's still possible to get caught on objects while flying.
Thanks for playing!

P.S. Try middle mouse click!